FAZENDA IRMAS PEREIRA - BRAZIL
$20.00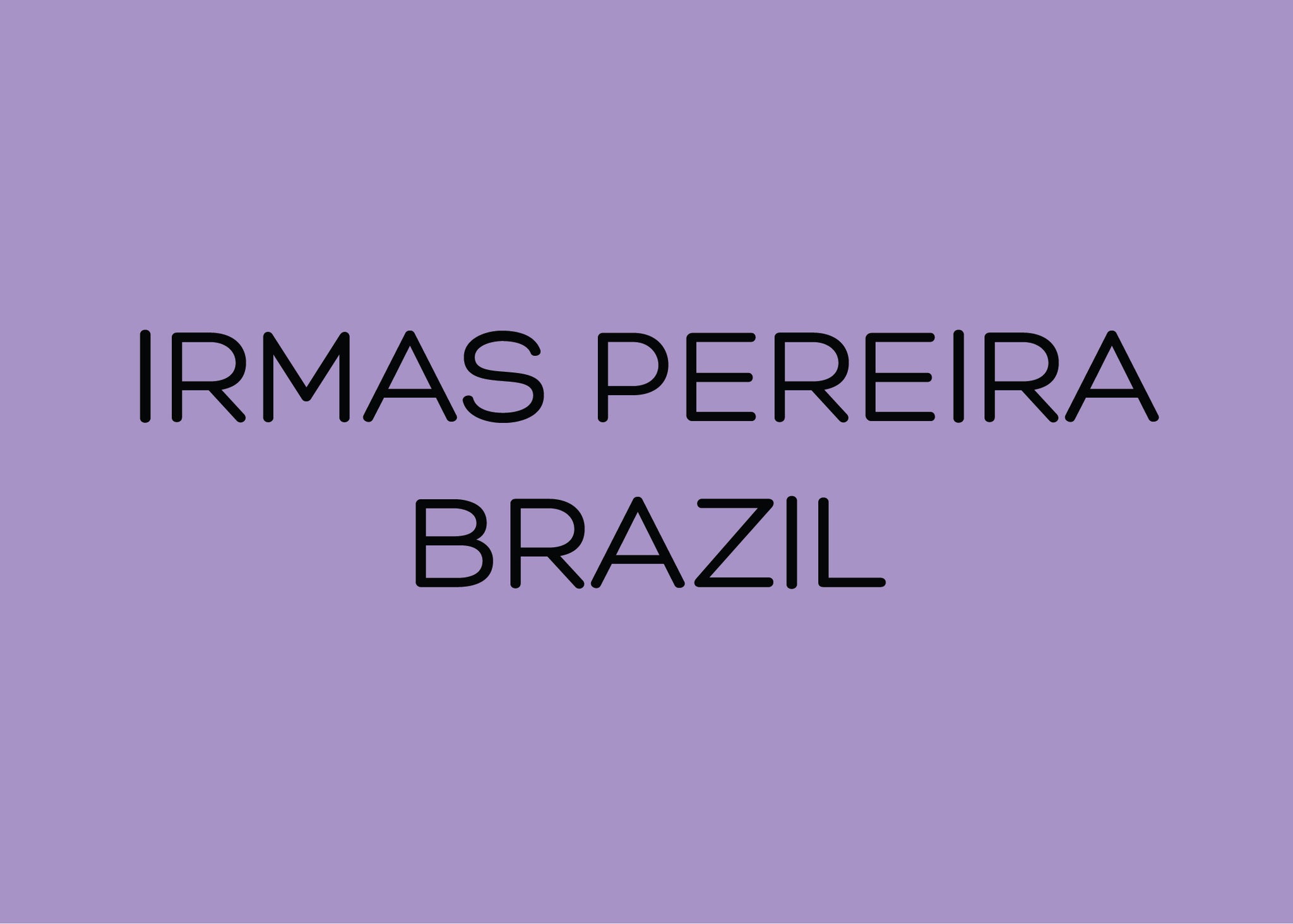 Region: Carmo de Minas
Variety: Bourbon
Processing: Anaerobic Natural
Altitude: 1075 - 1229 m
Cup: Red fruit, Hazelnut, Golden raisin
Irmas Pereira
Sisters Maria Valéria and Maria Rogéria own the 90-acre farm known as Irmăs Pereira Estate (which means "Pereira Sisters," a fitting name), which they inherited from their parents, who bought the property (then called Fazenda Serrado) in the 1970s. Maria Valéria and Maria Rogéria helped on the farm from the time they were both very young, and when they both got married, their husbands joined them in taking on the farm management.
Natural
Brazilian Naturals are picked either selectively by hand or strip-picked by hand or mechanically for more commercial quality. They are then typically spread to dry on patios or, in the production of some specialty coffees, dried on raised beds. Drying can take 20–25 days, depending on the weather.
It is important to note this coffee was intentionally processed utilizing anaerobic fermentation. In general, placing freshly-harvested cherries inside a sealed container or bag of some sort for a period of time will create a flavor impact. We find those anaerobically-fermented coffees often exhibit an increase in the intensity of fruit and acidity and a slight increase in the body. Nonetheless, the anaerobic fermentation process has a distinct impact on the outcome of the flavor profile.